Hello Campers
We have listed Cactus Canyon Campground and Resort LLC to be for sale. This has been a very difficult decision for us to do, but it is inevitable that we need to pass the torch. Both of us are aging beyond the capabilities to be able to keep up with what is required here and to be able to offer the great Canyon experience you are used to.
We have listed the Canyon for sale thru the Keller Williams agencies out of West Plains and Branson. The Keller Williams (KW) agencies are top notch in service to the buyer/seller. KW deal in a wide variety of properties including businesses. KW will be marketing the Canyon thru many different markets, including their Sports/Entertainment and Pride divisions. This marketing will be able to give national attention to the prospect that is offered here to hopefully attract a buyer.
A sale thru the Pride division of KW would give us confidence that the Canyon could continue down a path for the next 25 years with fresher ideas, greater improvements/amenities, and integrating social media, advertising etc. However, we are also aware that because the Canyon is being sold on the general market, we are not in a position to guarantee that the sale would keep the Canyon as we know it.
A $20K REWARD is being offered to any Cactus Canyon Campground registered member that can procure a buyer for the Canyon. If you know someone who would have interest in becoming the new owner of the Canyon, please contact us directly with that information. We will forward that information to the realtors for sale details. Your reward for a referral that comes down to an actual sale will be rewarded $20K.
Because of a contract between KW and ourselves, we are not able to offer details about the sale of the Canyon such as Land/Business appraisal etc. Please contact the realtors and they will be able to assist you with information. I encourage you to contact them ASAP if you are serious about your potential new venture and life path. To reach the Realtor Agents, here is their contact information:
For additional information, please click the links below to contact the agents directly.
Meet the Team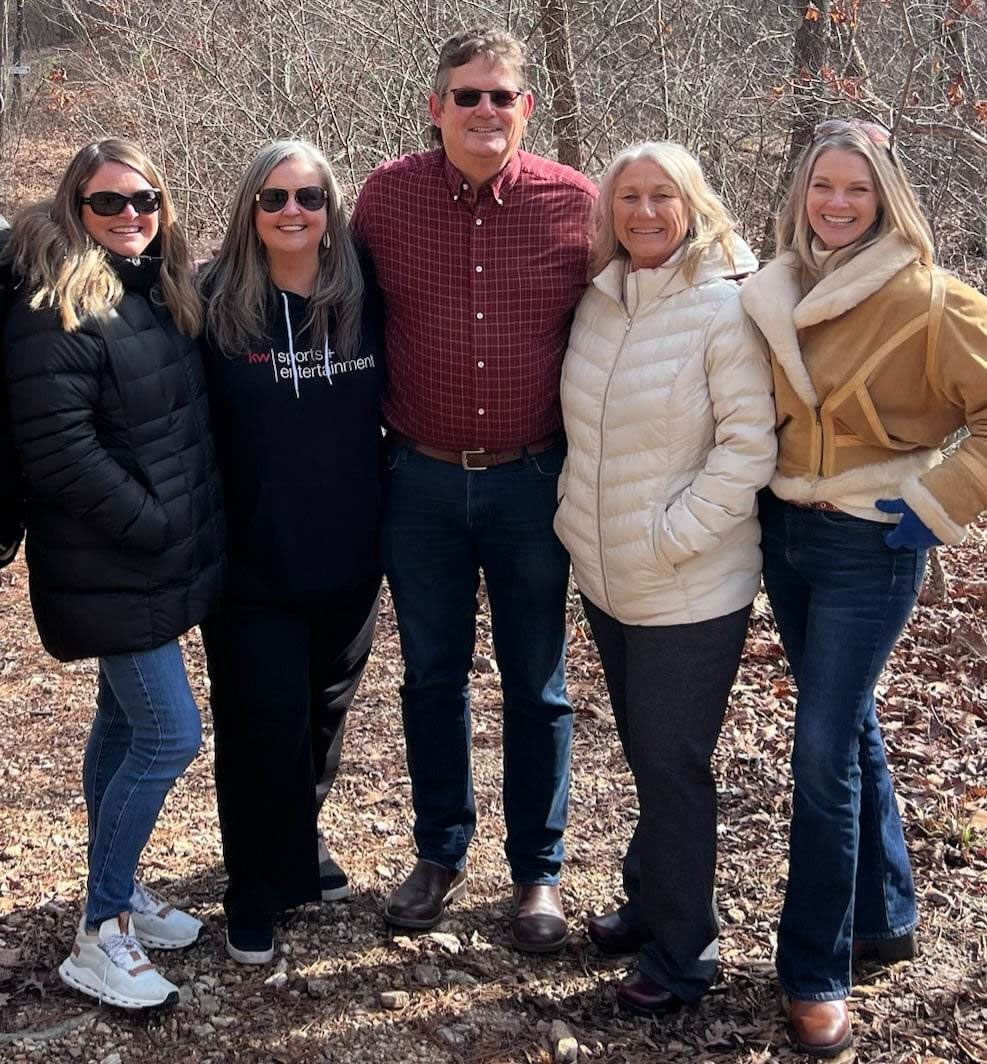 Ann, Karen, Bill, Linda and Renee
What you will see during the course of this sale process is that The Canyon will be carrying on business as usual here. Reservations/activities that are laid out will continue on as planned. Campers are still reserving, activities are still going forward and we have our yearly improvements that we will be doing just the same. In reality you will not actually be aware for the most part that there is a sale going on. Once a new owner comes in to the Canyon, there will be a transition period to the new owner that we will be assisting with.
We know the notice of a sale might be a surprise to you as quickly it has come about, but the realization is in our face and we feel that such a change is required for the continue success of the Canyon. We hope you can understand and honor our decision in this matter. We do look forward to having the Canyon open until it sells and transfers to the new owners. As we end out the 25th Season, we'd like to say that we are glad you were a part of this great year! More great times in 2024!
We will be seeing you soon.
Sincerely,
Chaz/Jim
The Canyon Sale has entered into the Second Wave of advertising and marketing. You will can easily find out about the sale thru a simple google search. I did a simple search and I found some of the following links:
Check out individual hits to the CCC website every 24 hours, click the Geo-Visitor's link below